Monster Performance & Custom specializes in suspension services and products for snowmobiles, MX and ATV's. At Monster Performance your dollar goes much further than at most other shops. We offer what you need to blast down the trail without blasting a hole in your pocket! We carry many add-ons, custom shocks to fit most applications, tailor fit builds to the riders weight, riding style and machine. Service lead times are minimal and customer service is our priority. Please contact us for all of your suspension needs.Winterizing and summerizing of sleds also available as well as performance upgrades and repair. 

                           (518) 320-5704

WHEN REQUESTING A QUOTE VIA EMAIL FOR NEW OR USED SHOCKS PLEASE INCLUDE THE FOLLOWING INFO TO HELP US BETTER SERVE YOU PROMPLTY

-YEAR,MAKE,MODEL

-WEIGHT, RIDING STYLE AND TYPICAL TERRAIN

-PRIORITIZE FRONTS, REARS, ETC. WHAT DO YOU NEED VS WANT

-BUDGET? I HAVE MANY OPTIONS AVAILABLE. THIS HELPS ME TO NARROW DOWN YOUR CHOICES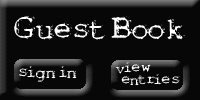 518-320-5704        

    CONTACT INFO AT BOTTOM OF THIS PAGE           

*SERVICE SCHEDULE* 

1.5 weeks on all service orders thru the holidays to New Years. 4 to 5 day service time after Jan. 1

ALL tuning questions and concerns should be emailed, not called in. Via email we can better help you dial in the sled as everything will be in writing and is easier to retain this way

 PLEASE include a budget or some figure in mind when in need of shocks to buy, beit used or new. This helps us narrow your options FAST and cut down on multiple emails

Thank you

SERVICE SCHEDULE PLEASE READ>>>>>>>>>>>>>>>>>>>>>>>>>>>>>

 shop hours VARY but are flexible by appointment, please call 518-320-5704 OR EMAIL TOO! 

  **CONTACT INFO AT BASE OF THIS PAGE**

Monster Performance

570 West Rd  

Fort Ann,NY

12827

                       SHOP ADDRESS

            570 West Rd, Fort Ann,NY  12827

Monster Performance suspension on a 250r

Luke Hultquist

SHOP SHIRTS AVAILABLE IN COLORS BELOW   $19   ALL SHORT SLEEVED

                                       SMALL LOGO IS FRONT OF SHIRT